Easy Death By Chocolate Cake
Easy Death By Chocolate Cake is a chocolate cake on steroids. There are 2 layers of fudgy chocolate cake, lots of mini chocolate chips, a creamy chocolate frosting and a ganache. There's enough chocolate here for the biggest chocolate lover!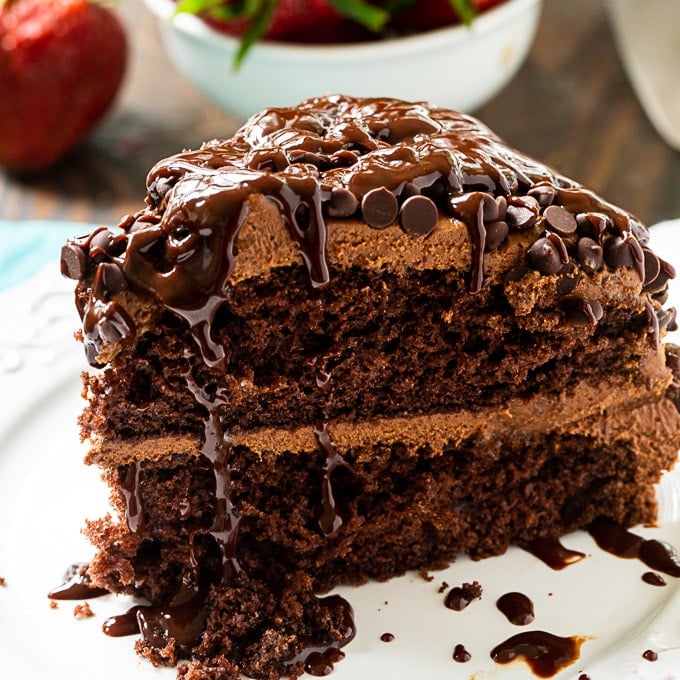 This cake will satisfy the biggest chocolate craving. With moist layers and tons of frosting, it makes a wonderful celebration cake.
Chocolate is one of my ultimate weaknesses and when it comes to chocolate desserts, this is one of my favorites. There's a whole lot going on with this cake but it's actually very simple to make.
You  start with a box of fudge cake mix baked in 2 9-inch cake pans. Then you make a wonderfully delicious buttery cream cheese chocolate frosting. It's flavored with almond extract, giving this chocolate cake a unique flavor profile. If you don't like almond extract, you could use vanilla extract instead.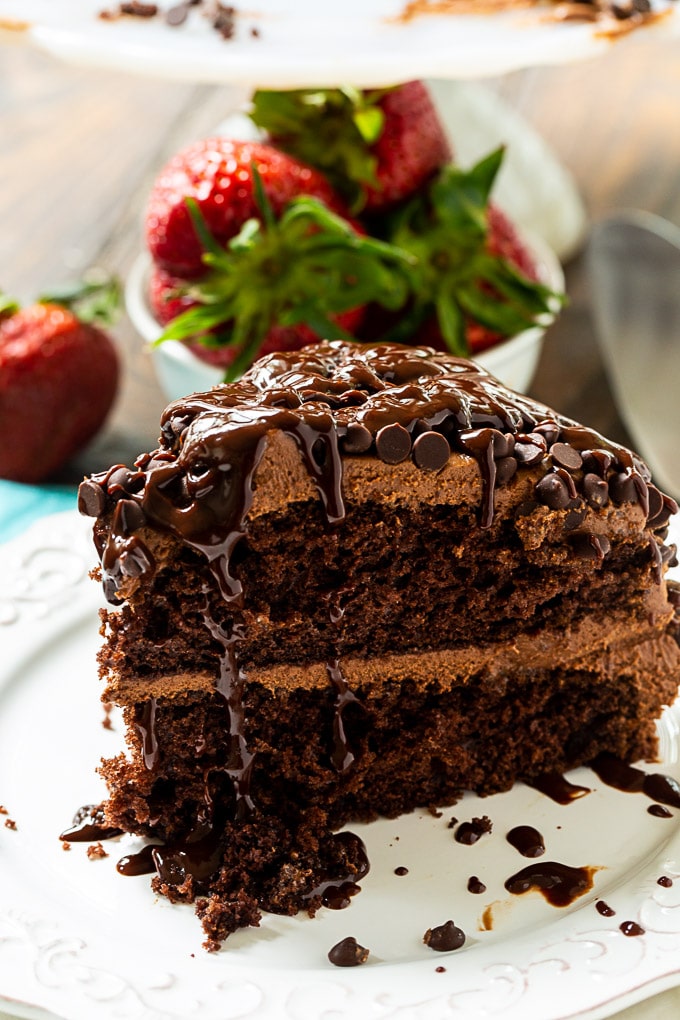 Spread the frosting between the layers, on top and the sides. Then completely cover the cake with mini chocolate chips.
Finally, melt some chocolate chips and drizzle over the cake for a final dose of chocolate.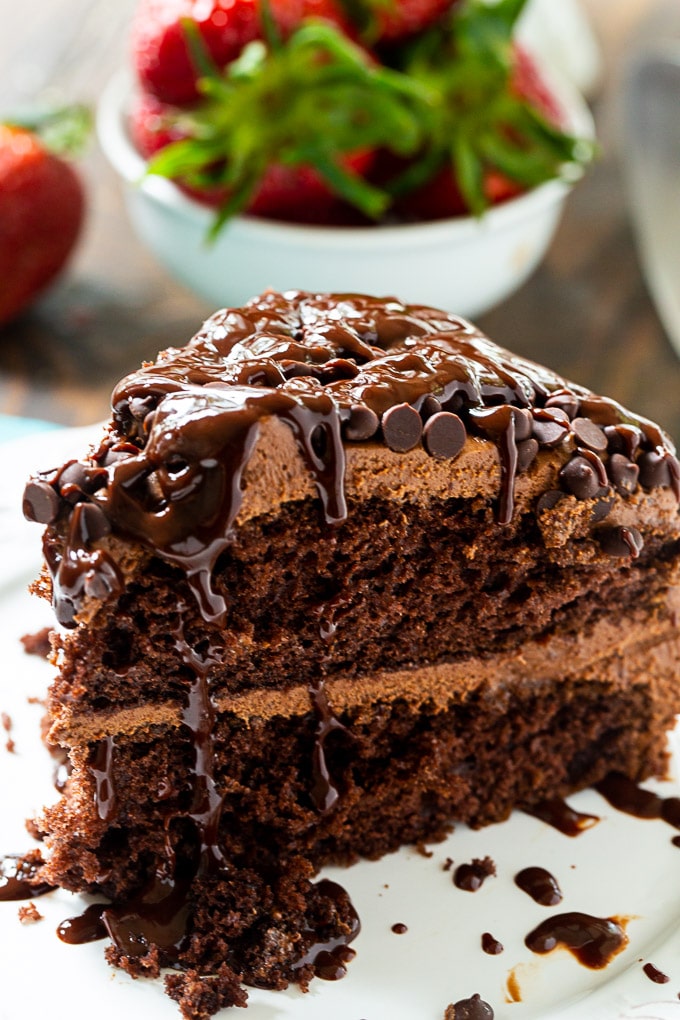 More Chocolate Desserts You'll Love:
German Chocolate Upside Down Cake
Chocolate Cobbler
No-Bake Chocolate Oatmeal Cookies
Easy Death By Chocolate Cake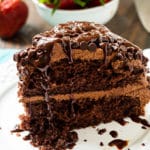 1 box fudge cake mix
ingredients to make cake (eggs, vegetable oil, and water)
Frosting
8 tablespoons salted butter, (softened)
1 (8-ounce) package cream cheese, (softened)
1/2 cup unsweetened cocoa powder
1 (16-ounce) box powdered sugar
2 tablespoons milk
1/2 teaspoon almond extract
1 (12-ounce) package mini chocolate chips
3/4 cup semi-sweet chocolate chips
Prepare cake according to package directions in 2 9-inch cake pans. Cool completely.

Using an electric mixer, beat butter and cream cheese until smooth.

Beat in cocoa powder.

Gradually beat in powdered sugar.

Beat in milk and almond extract.

Spread frosting on top of one layer of cake. Place second layer on top and spread frosting on top and sides of cake.

Press mini chocolate chips on the top and sides.

Melt the 3/4 cup chocolate chips in the microwave or a double boiler and drizzle on cake.
Disclosure: This post contains affiliate links.
The post Easy Death By Chocolate Cake appeared first on Spicy Southern Kitchen.
Original source: https://spicysouthernkitchen.com/easy-death-by-chocolate-cake/