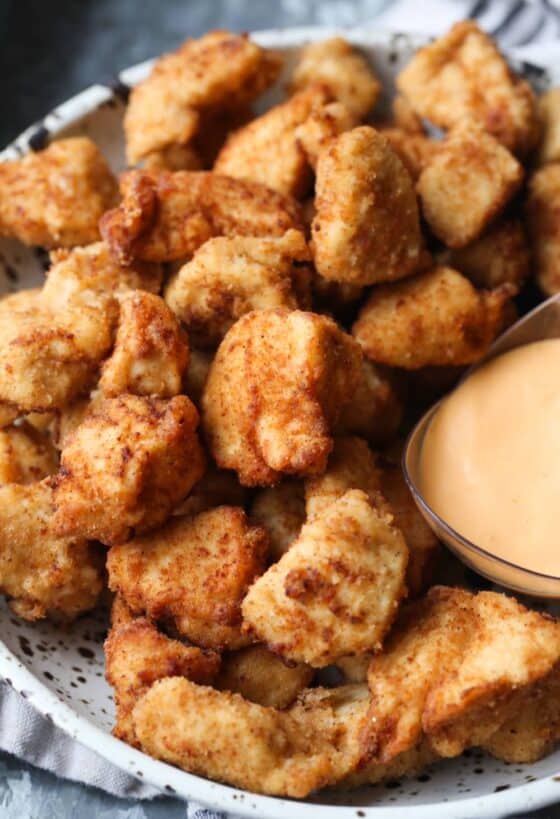 My Homemade Chicken Nuggets are one of my kids favorite things I make! I brine the chicken before frying and use a combo of seasoned flour AND breadcrumbs to get that perfect coating that is crunchy but not too thick! Like Chick Fil A, but better because they're homemade! And yes, you can bake them too!
Make sure to serve these with my Favorite Chicken Dipping Sauce!
These Homemade Chicken Nuggets Are A Chick Fil A Copycat!
Continue reading Homemade Chicken Nuggets at Cookies and Cups.
Original source: https://cookiesandcups.com/homemade-chicken-nuggets/