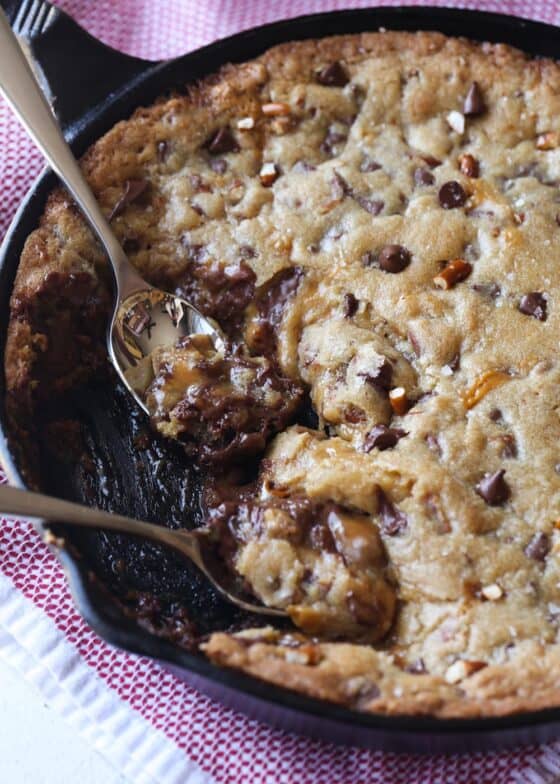 This Salted Caramel Pizookie is a buttery chocolate chip cookie loaded with salted pretzels and filled with gooey caramel all baked in a cast iron skillet!
Don't forget to check out my Classic Pizookie Recipe made with browned butter, dark brown sugar and loaded with chocolate chunks!
This Salted Caramel Pizookie is Ooey-Gooey Perfection!
If you're looking for a melt-in-your-mouth dessert recipe, you're in for a real treat with this pizookie recipe.
Continue reading Salted Caramel Pizookie at Cookies and Cups.
Original source: https://cookiesandcups.com/salted-caramel-pizookie/