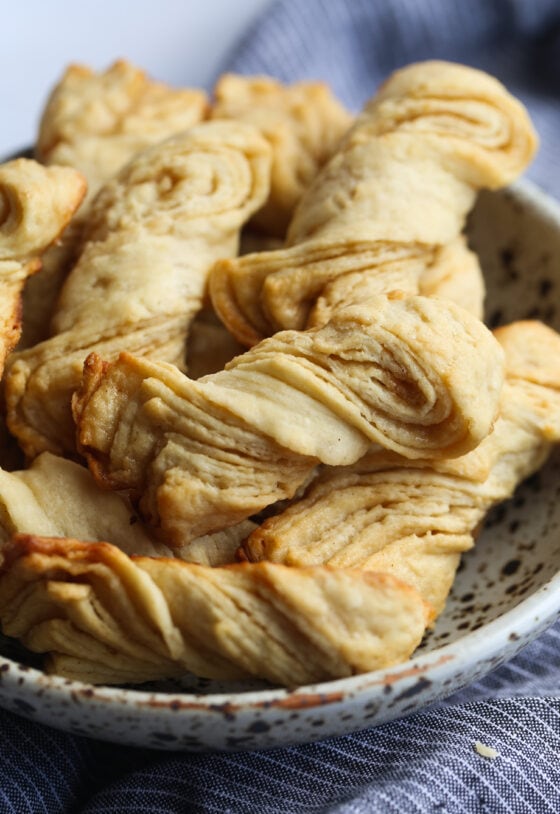 Sour Cream Twists are a quick and easy pastry-like treat that anyone can make. These soft, yet flaky, twists are great with coffee, tea or as an unexpected addition to a bowl of vanilla ice cream. They're rich, yet light, and can be frozen beautifully.
This is a recipe that will make those of you who shy away from making pastry dough from scratch very happy!
Sour Cream Twists Are An Easy and Quick Pastry Recipe!
Continue reading Sour Cream Twists at Cookies and Cups.
Original source: https://cookiesandcups.com/sour-cream-twists/